In the course of my career, I have helped many clients charged with breaking and entering into houses. Even though it is a very serious offence (the maximum sentence is life in prison), some people are prepared to engage in risky and criminal behaviours. Based on my discussions and cases, here are a few steps you can take to make your home less appealing to a potential burglar.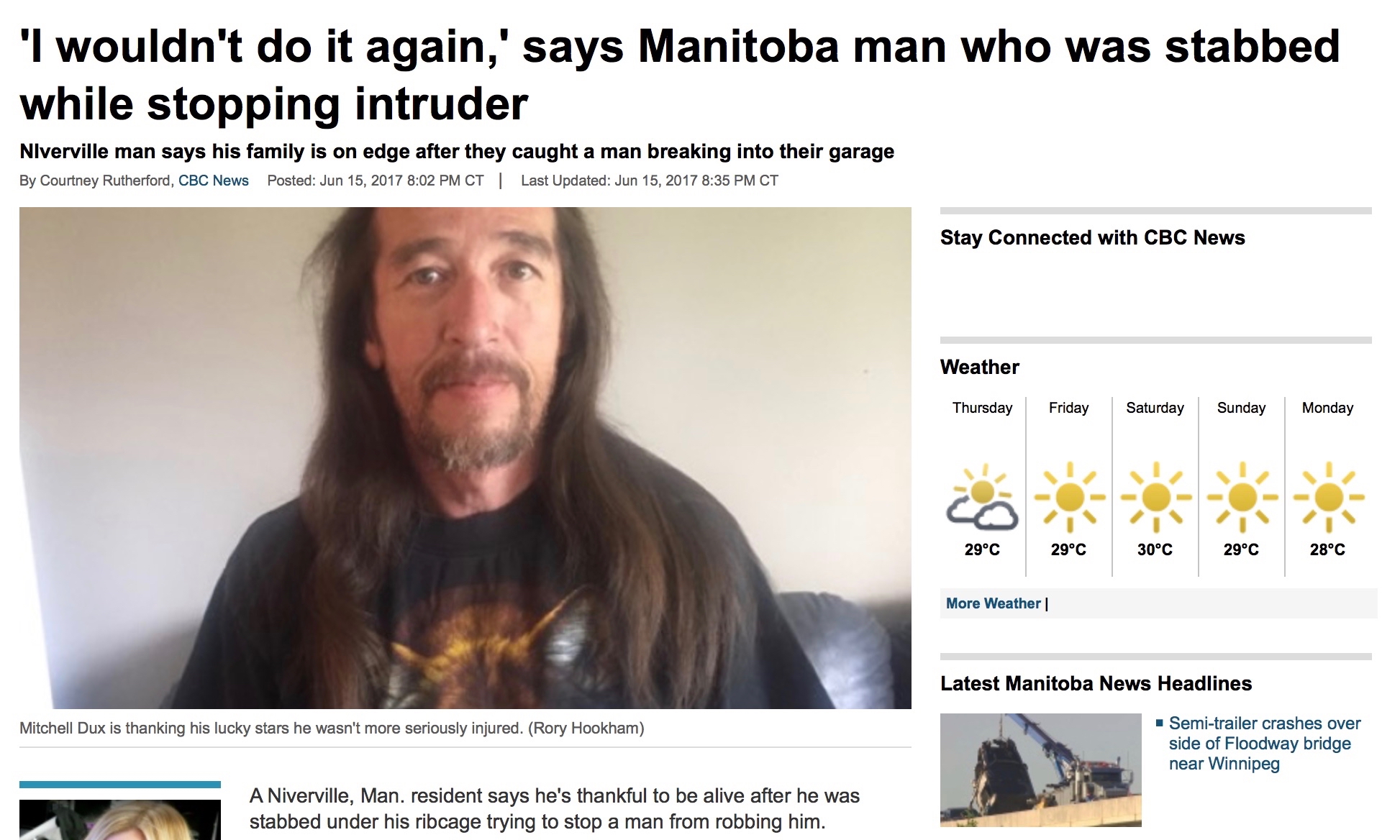 Never confront someone who is breaking into your house/garage
First, you should never confront someone that has broken into your home. If you find a stranger in your home, make sure you do not block the path between them and the door - give them an escape route that does not involve going near you. Instead, get a phone and call the police immediately. There was a recent case in Niverville, Manitoba (June 2017) where a homeowner tried to apprehend a burglar breaking into his garage. The burglar stabbed the homeowner and ran away, but he was arrested shortly afterwards. The homeowner said it is not worth it to get stabbed or killed to protect your property and he "wouldn't do it again." You can read the article by clicking here.
In my experience, people who regularly commit break and enters are trying to avoid people and confrontation. They may be as scared of you as you are of them. Most residential break and enters happen during the daytime, while homeowners are at work. Burglars want to access your home when no one is around during the day instead of at night time when most people are at home sleeping. In some cases, a burglar will try ringing your doorbell or knocking to see if anyone is home or not. Try and look out the window or peephole in the door and if it is someone you do not recognize, do not open the door but yell that you want them to go away. You can contact the police if you feel scared or threatened in any way.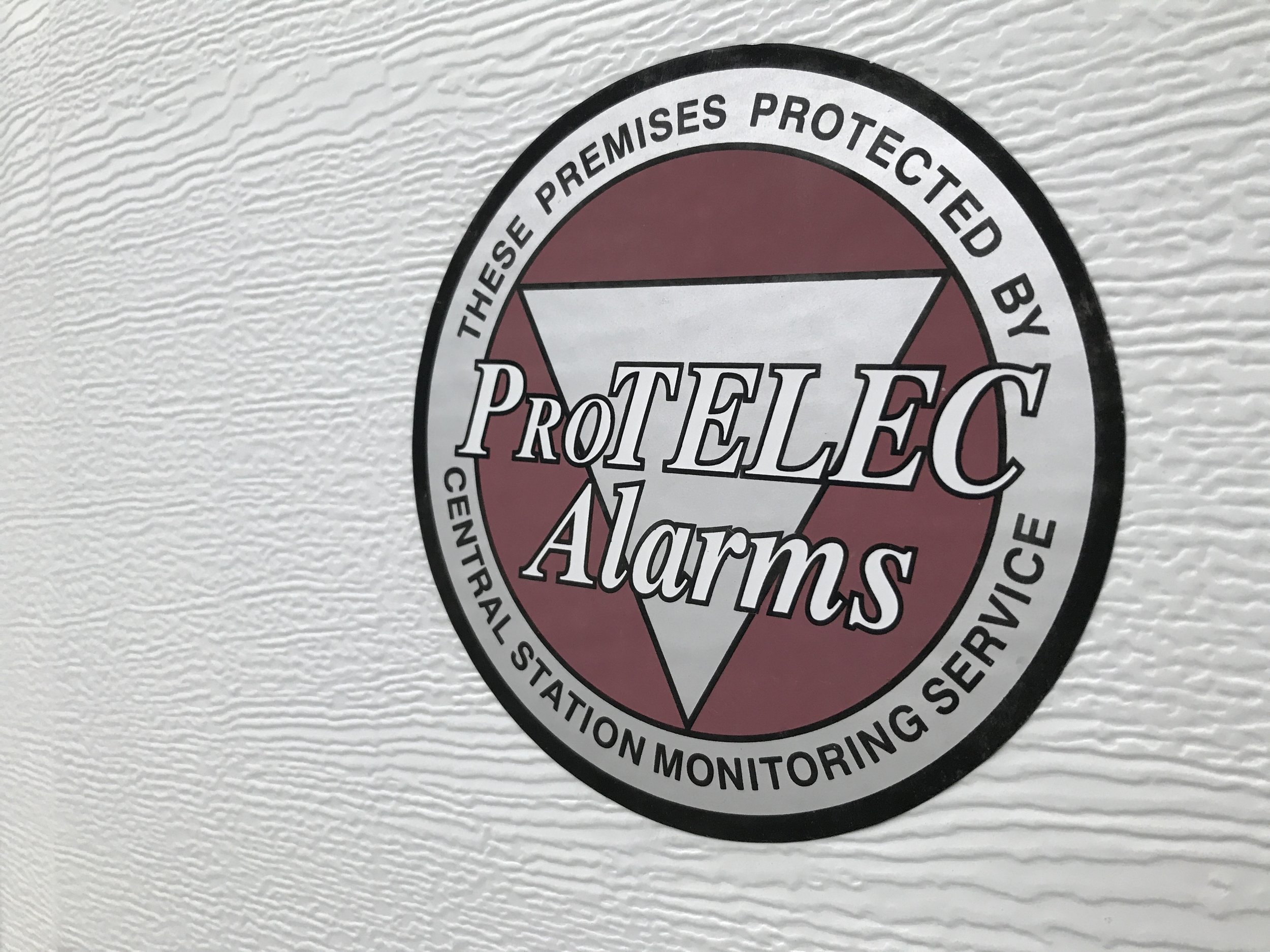 Make sure alarm stickers are easily visible around your house
Second, alarm systems make sounds and can contact the police but once someone is inside your house, the alarm itself may not scare them away. An alarm may just tell them they have to move quicker than normal to escape before the police arrive. However, having alarm company stickers on your windows and doors is something burglars look for to try and avoid houses that have alarms. So, the alarm itself may not stop the break and enter but the alarm signs or stickers might.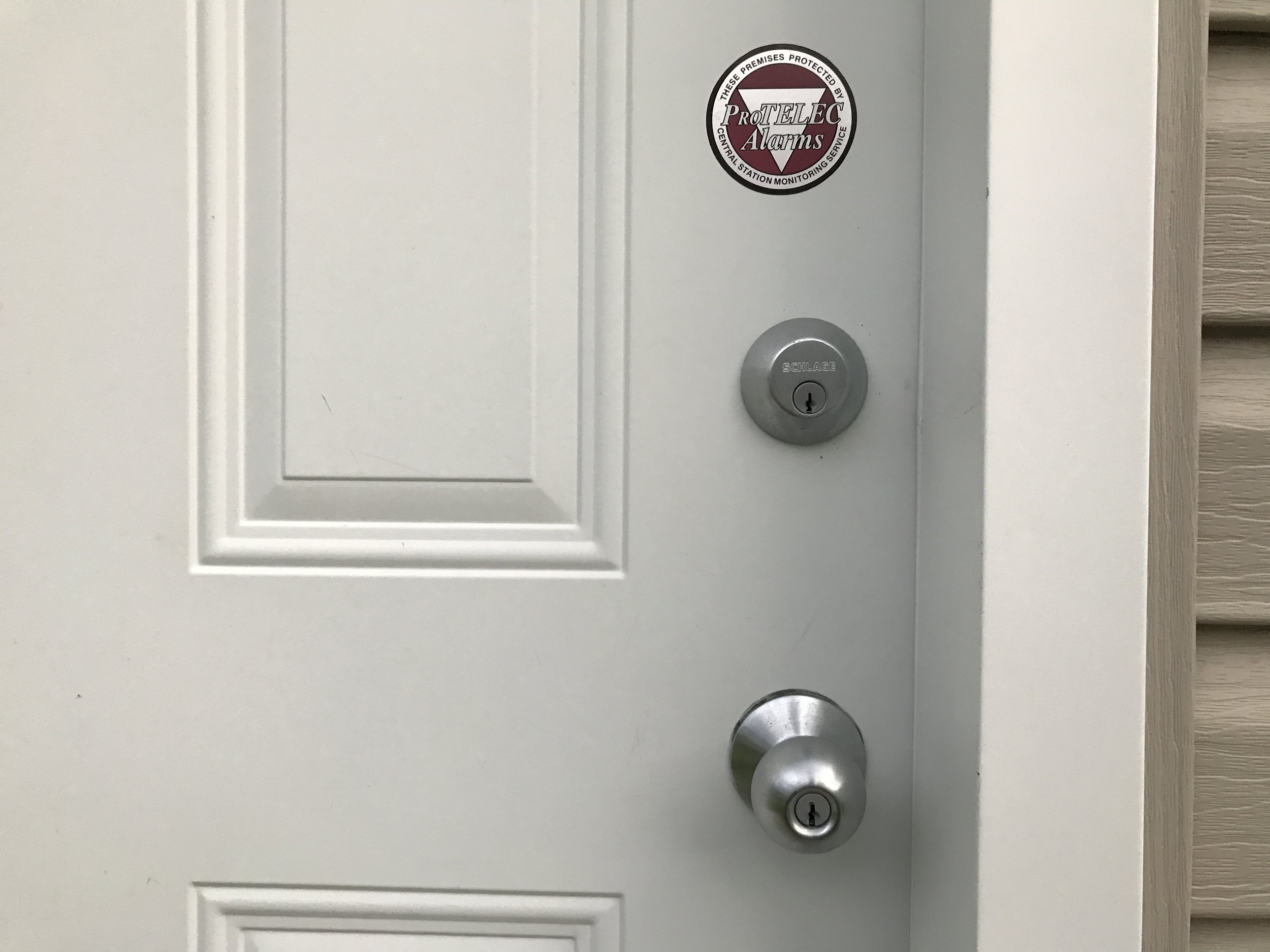 Install bolt locks on your garage and house door
Third, forcing in a door is a common way people can gain entry to your home. So, the key is to have a strong door that cannot be easily forced open. Bolt locks are essential because they reinforce the door and make it harder to simply push open. Furthermore, an additional bolt lock is not an expensive upgrade.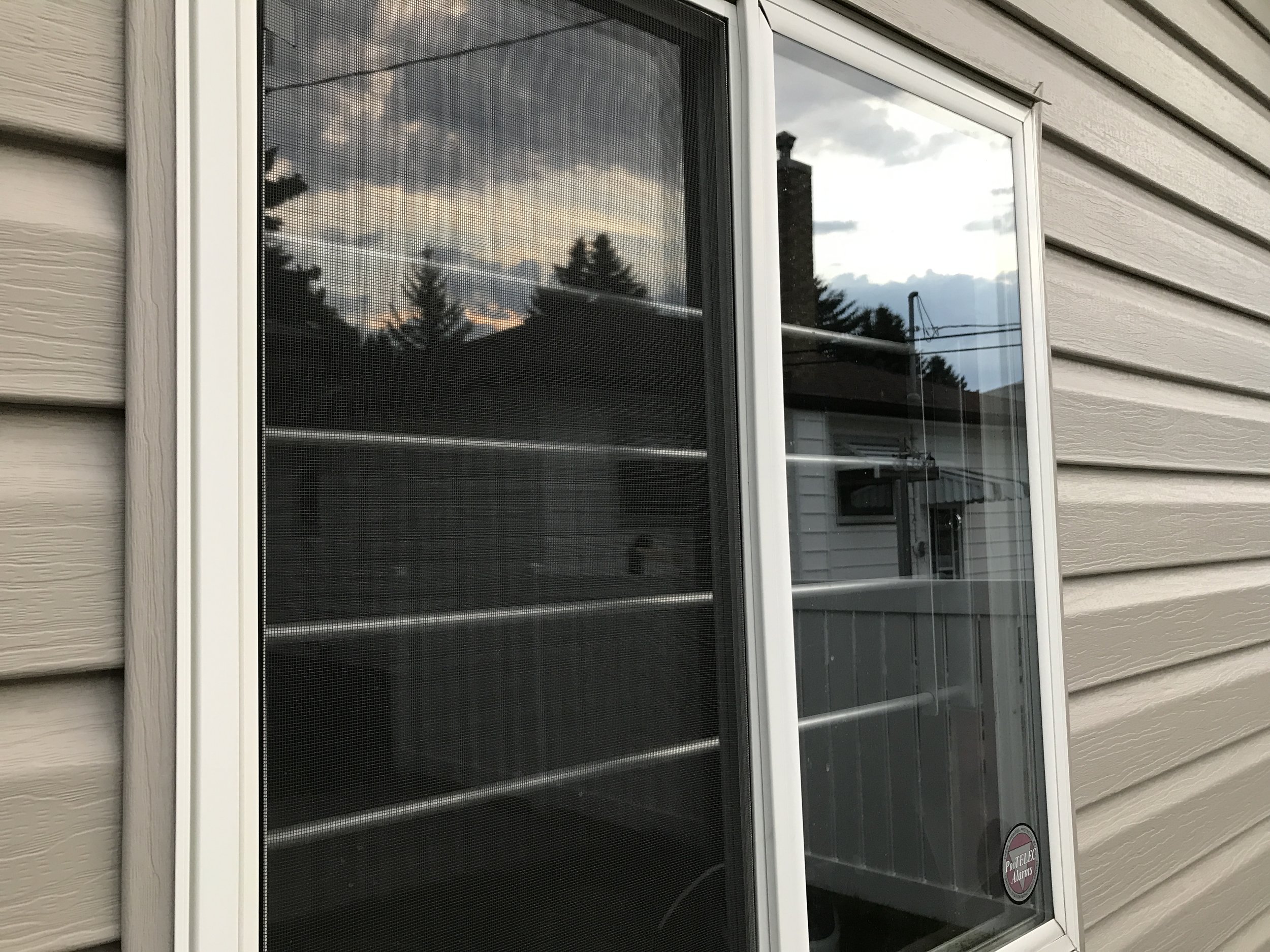 Install security bars in garage and basement windows
Fourth, you want to make sure your windows lock as well and you may want to install metal bars in garage or house windows so that a thief cannot climb in if the window is broken. Garages are commonly broken into. Metal bars over the window are clearly visible and tell potential burglars that getting inside isn't that easy.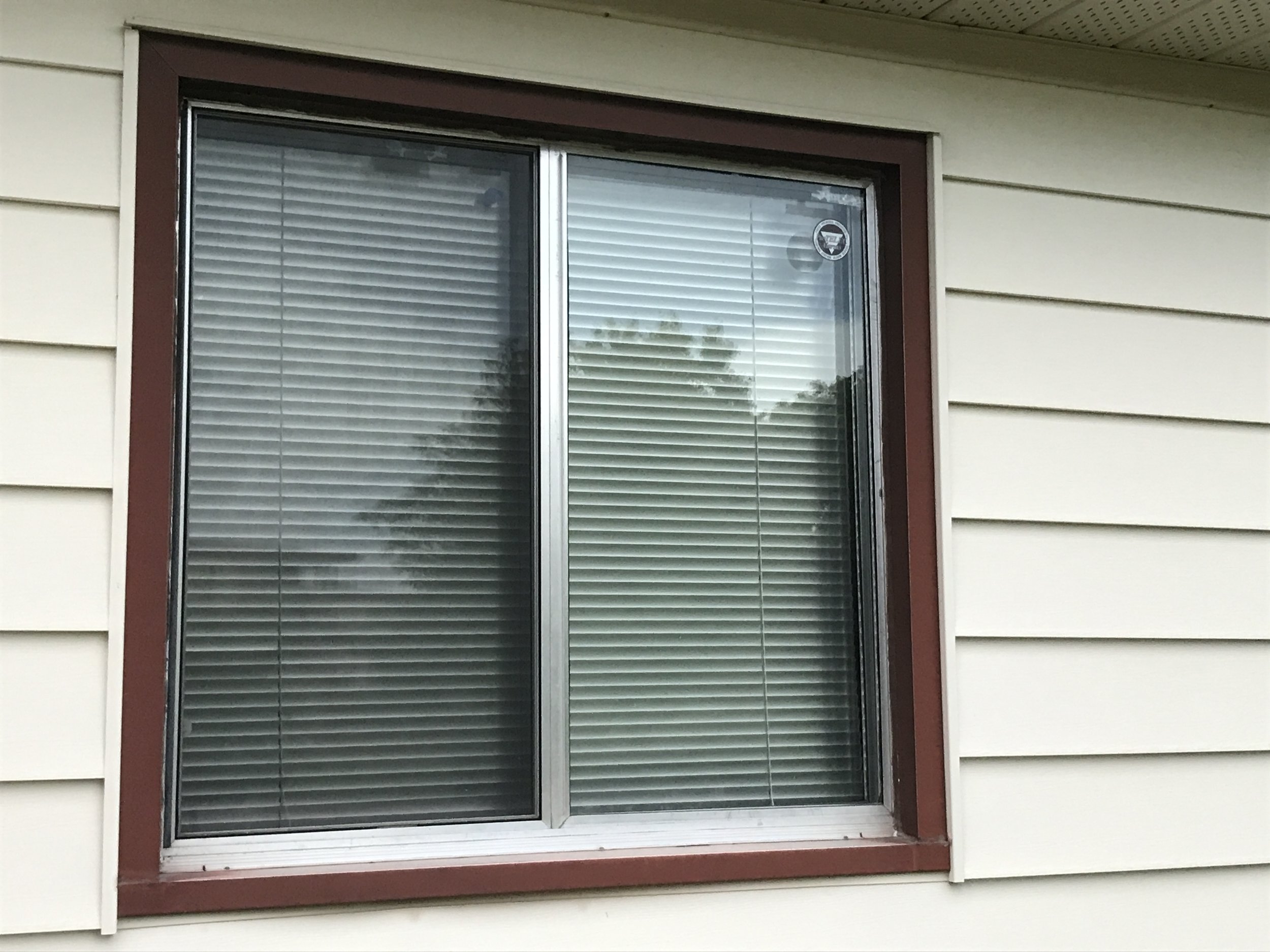 Close your blinds or shades when you are not home
Fifth, when you are gone during the day or on a holiday, close all of your blinds and window coverings. This way, people cannot see inside your home to determine if you are there or not. Once again, burglars are looking for empty houses and they want to avoid people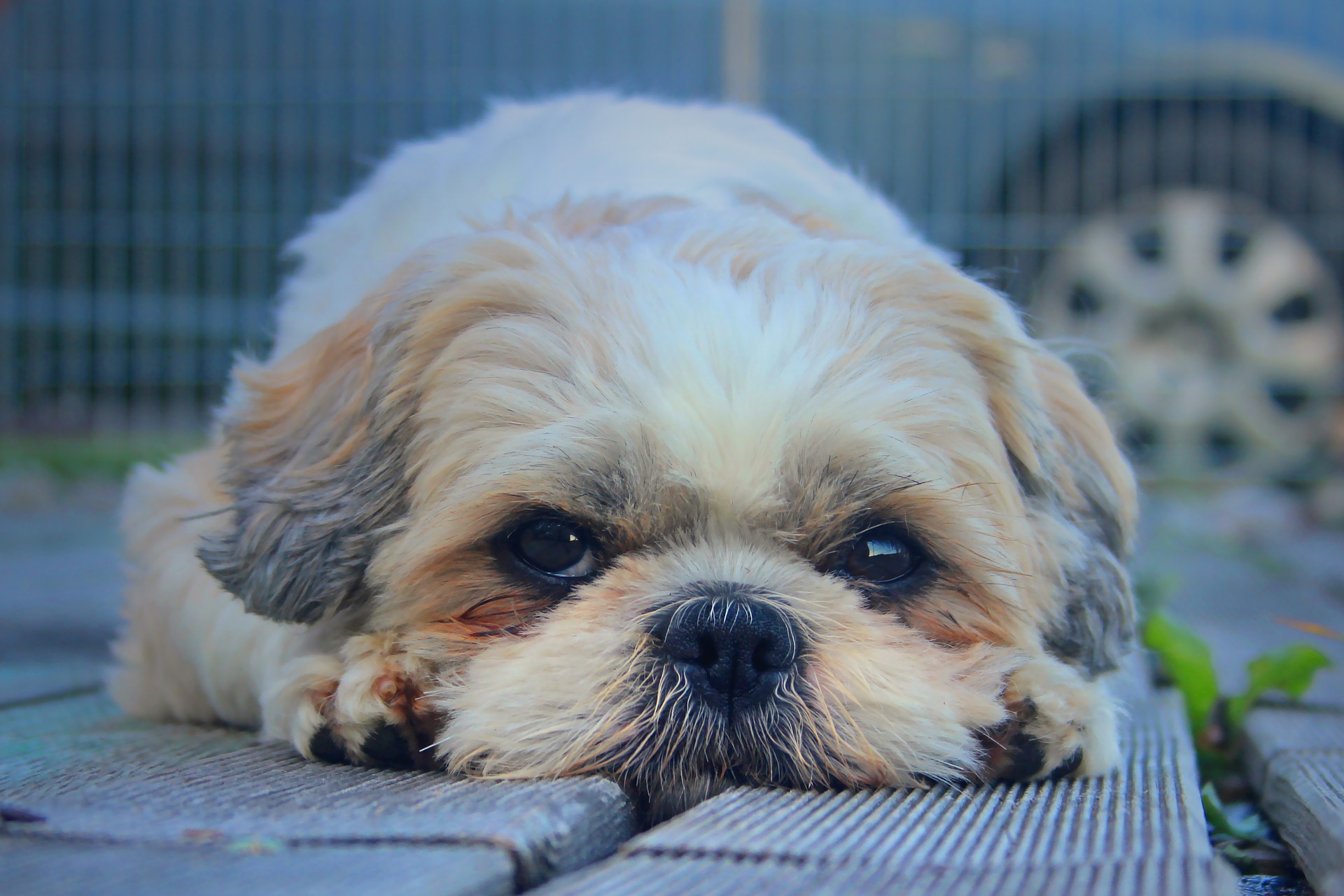 Train your dog to bark when someone comes to your house
Sixth, if you have a dog, then you can try and train your dog to bark when someone is at the door knocking or ringing the bell. Break and enter thieves do not want confrontation with people or animals and a dog is an extra hassle when you are trying to get in and out of a house quickly.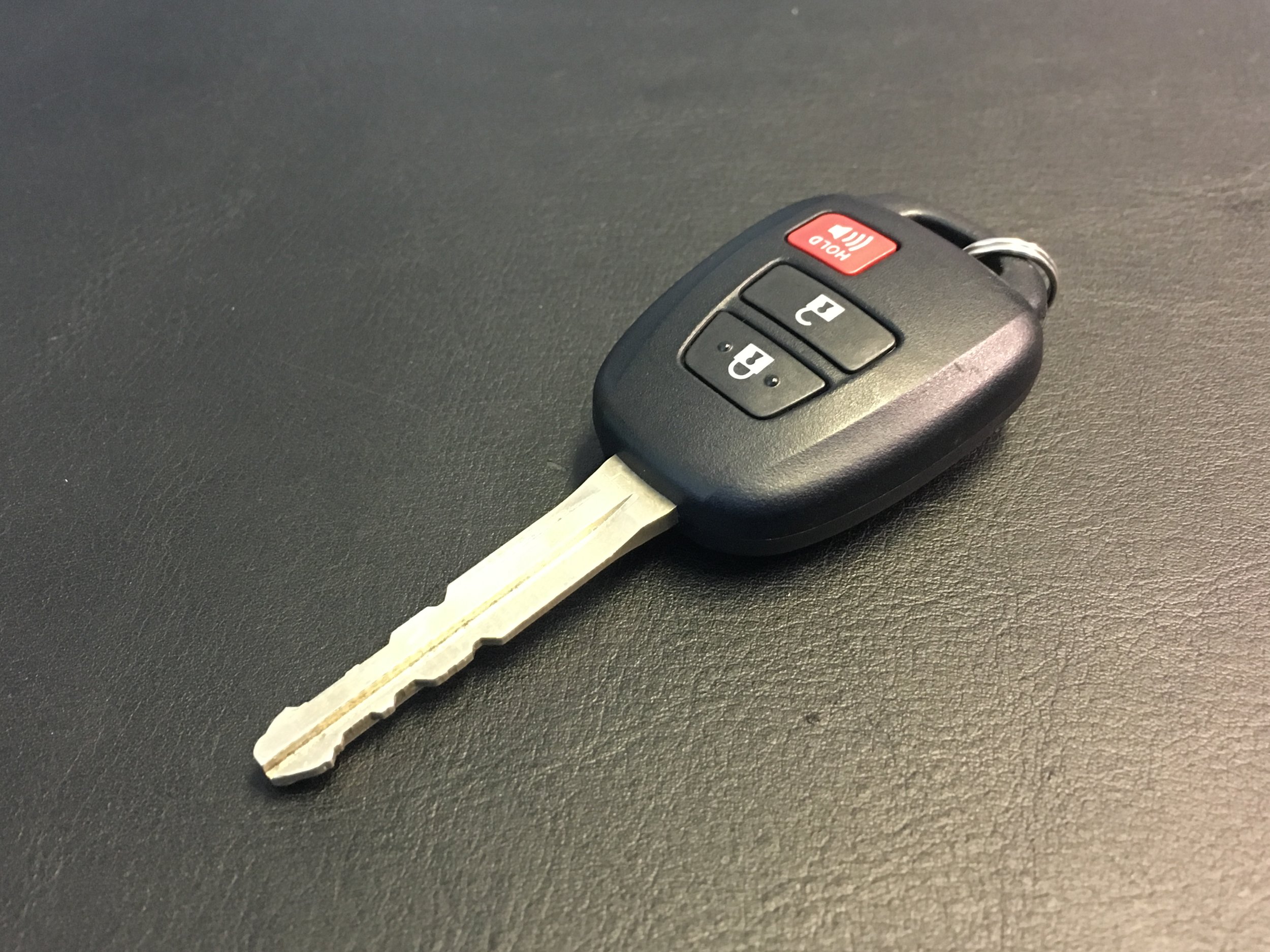 If you leave your car keys at home, keep them out of sight
Seventh, do not leave your car keys in plain sight if your vehicle is at home. I have seen many cases where a break and enter turns into a car theft because the thief found the keys inside the home and then drove off with the car. If you are leaving the house empty for a day or short holiday, hide car keys so they are out of sight. Bicycles are commonly stolen from garages. Even if your garage is locked, you can also use a bicycle lock inside your garage so if a burglar gets inside, it is still difficult to steal your bicycle.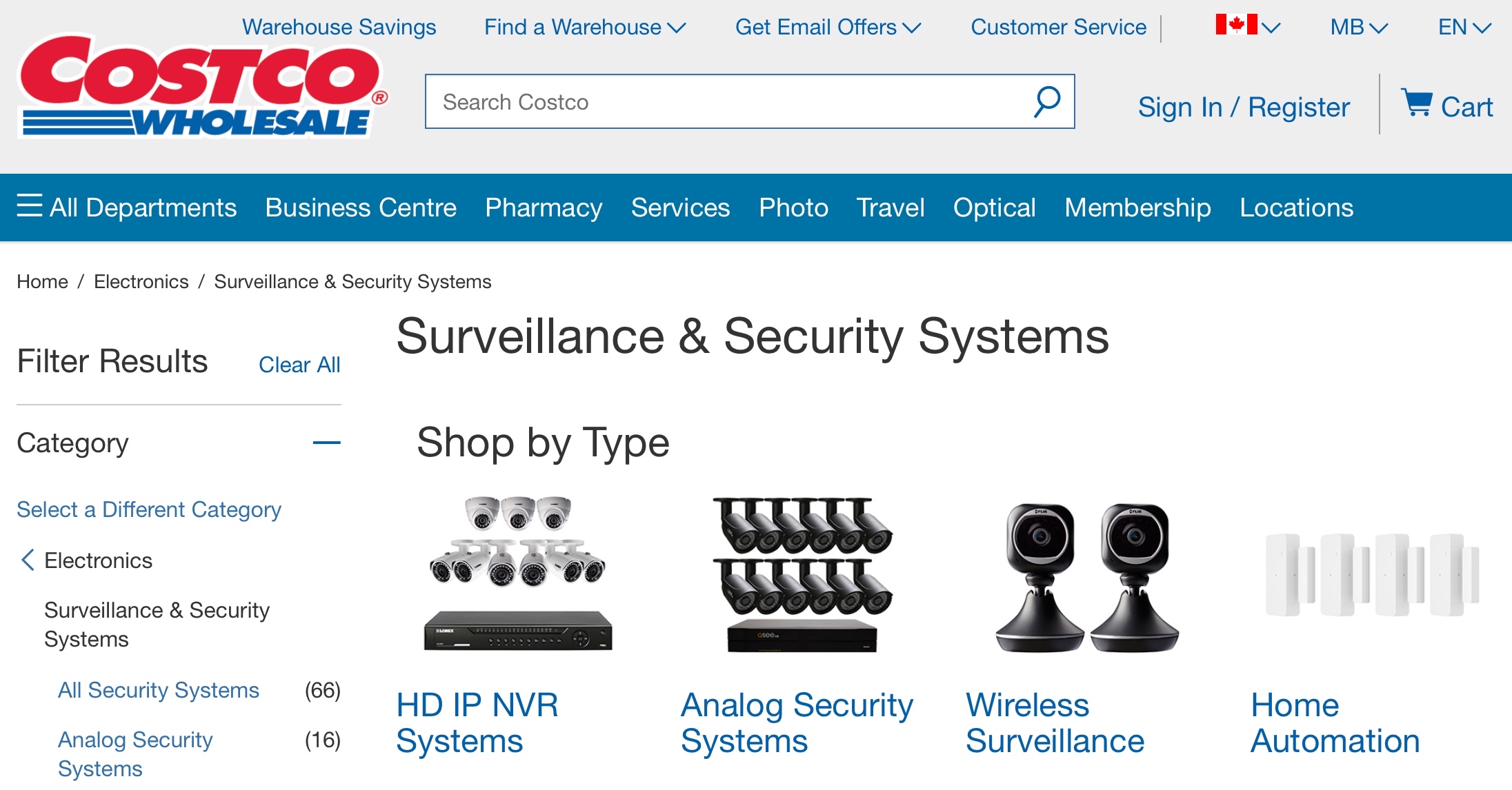 You can install video surveillance cameras
Finally, you can install cameras. Most thieves probably will not notice cameras so they would not act as a deterrent. The video surveillance may help the police to identify and arrest the individual afterwards, but at that point it may be unlikely that your stolen property will be recovered.
Related articles
About the author
Michael Dyck is a partner at Rees & Dyck Criminal Defence. He represents clients primarily from Winnipeg, Steinbach, and rural Manitoba. He has extensive experience helping people charged with criminal offences and focuses on building legal strategy with clients. To read more of his articles, please visit his partner's website TomRees.ca.